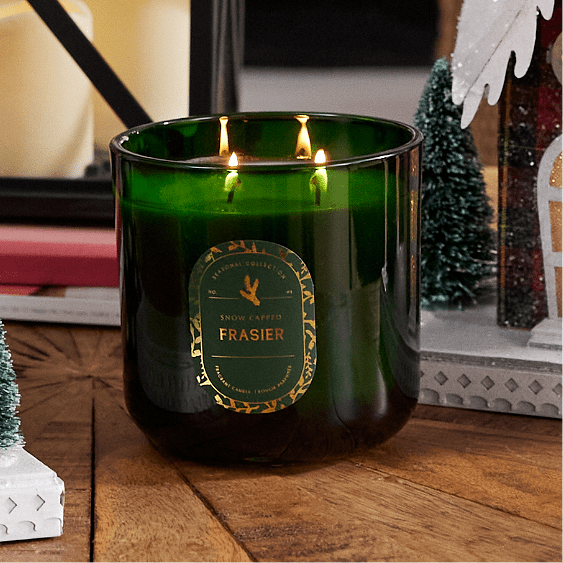 1. CHRISTMAS SCENTED CANDLES
When choosing a scented candle, personal preference is most important, but if you're looking to make your home smell like a winter wonderland for the holidays there are a number of scents that will rekindle fond Christmas memories. Cinnamon, pine and peppermint are an instant indication that the holiday season has arrived, and the smell of gingerbread and Christmas cookies filling the living room will bring the family together. Browse At Home's collection of Christmas scented candles and find the perfect aroma for your home.
2. CHRISTMAS PILLAR CANDLES
Searching for a candle that fits your decor style and lasts longer? At Home's Christmas pillar candles have a long-lasting burn and come in many holiday styles. Selections like our Gumdrop Votive and Snow Capped Frasier candles are the ideal addition to your home. Infuse the scents and moods of the season with our amazing Christmas pillar candles.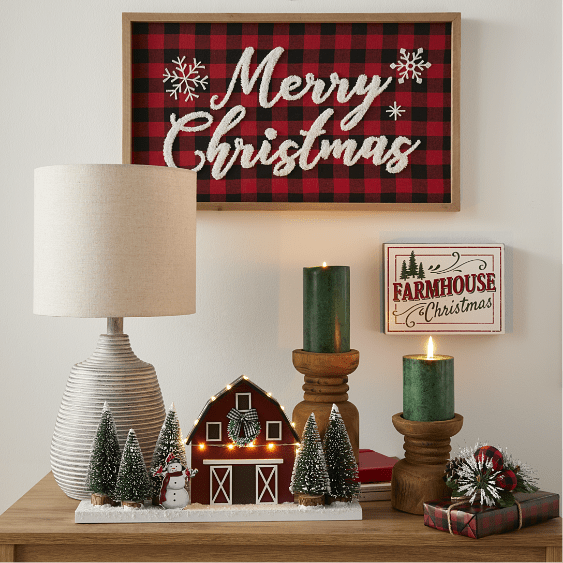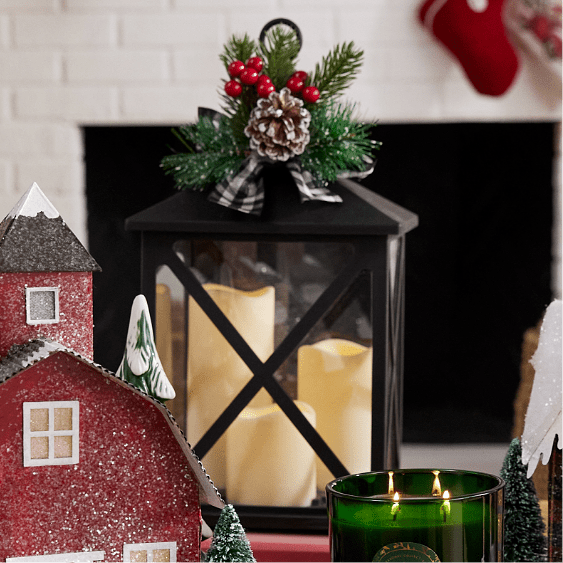 3. CHRISTMAS LED CANDLES
Scented candles are nice, but for some the scents can be overwhelming and the flames can be worrisome. You can still bring the flickering beauty of the season into your home without the aroma of a scented candle. Christmas LED candles offer allure comparable to a real candle and will imbue your home with the same amount of light and love. Delightfully adorned with bows, garland or glitter and available in a variety of festive colors and sizes, these candles from At Home provide beautiful decor and style for the holidays.
4. CHRISTMAS HOME FRAGRANCE
Charming cinnamon fragrances on a cold, snowy morning are peak holiday goals. If you're looking to enjoy the scents of the holidays without candles, Christmas potpourri and home fragrances are the best option. Scents to fill your home such as Holiday Cookies, Shimmering Champagne and Cranberry Apple are just a few of the fragrances included in the At Home collection this holiday season.