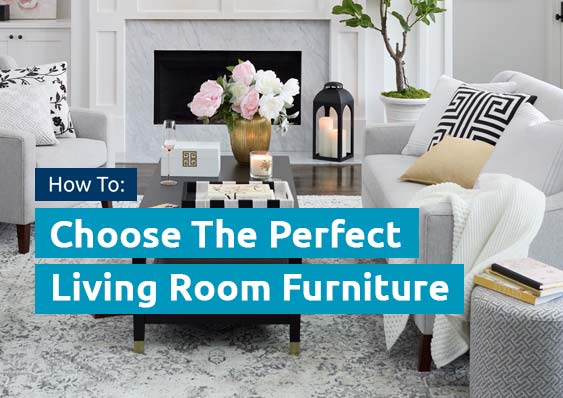 Bring comfort and style into your home when you browse our wide selection of living room furniture.
Refresh your Living Room on a Budget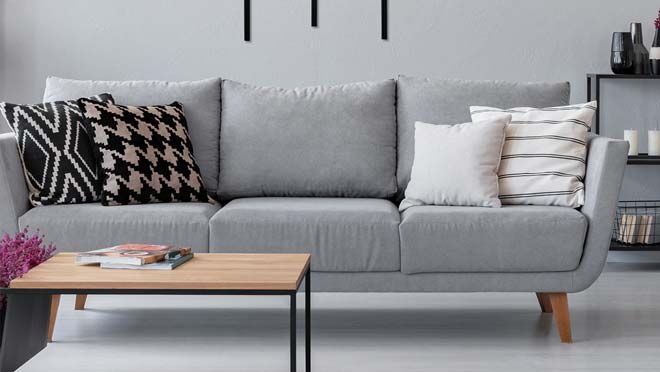 1. Sofas, Settees, and Loveseats
Set your living room up for success by adding comfortable furniture to enhance your area. Choose from stylish sofas perfect for entertaining or lounging with multiple people. Or browse our loveseats and settees selections for those with smaller living room areas, but still looking for that same chic aesthetic. Enjoy a range of different quality fabrics and unique designs from tufted velvet, leather and mixed upholstered products. The time is now to discover what type of sofa, loveseat or settee will best furnish your living room area.
2. Tables for Every Space
Bring together your living room aesthetic by adding an elegant coffee or end table to your furniture selections. Find the best coffee or end table that coordinates with your color, size and design needs. Choose from our many selections of coffee tables, including wood, marble or glass top tables to accommodate the room's atmosphere. Our uniquely designed end tables provide additional storage as well as style. Browse our full collection and find out which coffee or end table works for you and your space.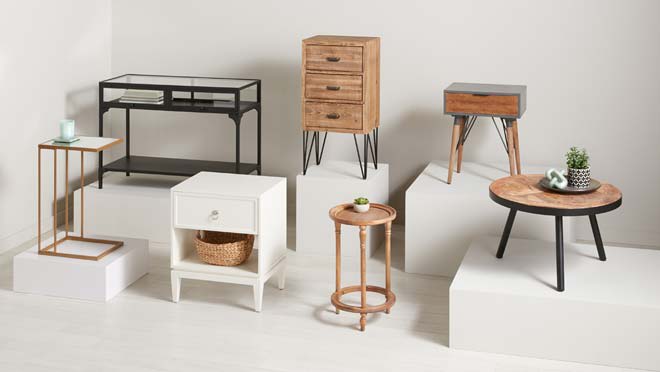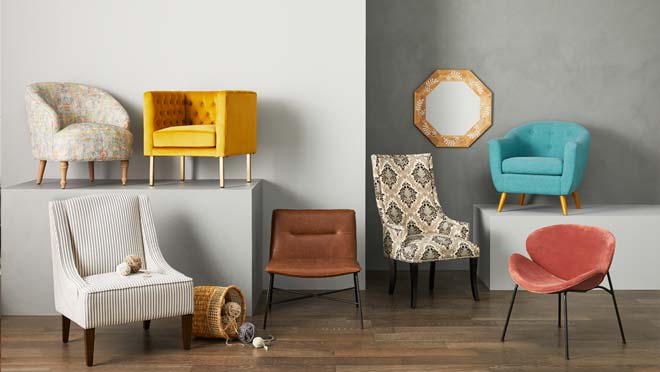 3. Lounge in Comfortable Chairs
Keep comfort the main goal when selecting living room furniture and browse our accent chair options. Expertly crafted furniture adorned with a number of different materials, colors and sizes. Fit for any space that will only further enhance you living room ambience and provide that much needed comfort. Discover accent chairs that will complement your entire living room when you shop At Home today.
4. Enhanced Coziness with Ottomans
Implement more storage and comfort to your living room furniture by adding a versatile ottoman or pouf. Perfect for social gatherings or just lounging around after a hard day's work. Mix and match your current living room furniture with different options for materials, colors, and sizes. Create the ideal living space with functional furniture options that will accommodate every situation. Browse our full selection of ottomans and poufs that will work best for you when you shop today.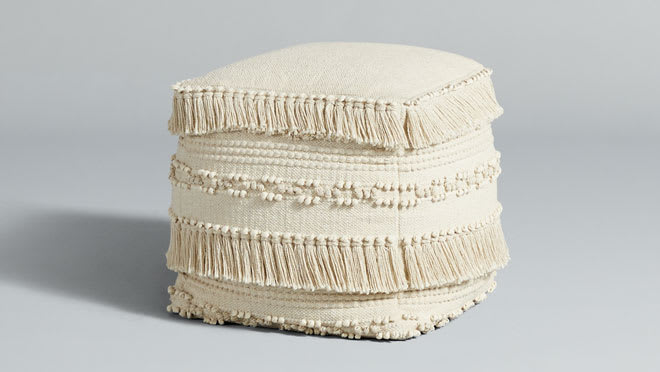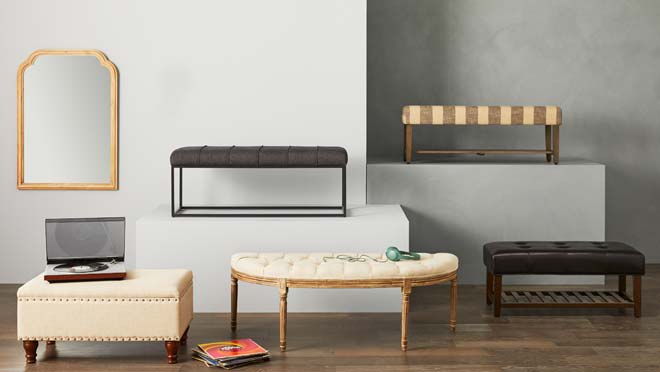 5. Extra Seating Options for Gatherings
Complete your indoor area with a living room bench for added elegance and versatility. Coming in a variety of colors and materials, our benches will provide next-level comfort while still being chic and stylish. Whether the need is for added seating or storage, At Home will provide selections to cater to your living room aesthetic. Adorn your space with these unique furniture selections and enhance your living room space today.
---

Add warmth and comfort to your living room with the addition of an area rug to completely tie it together. Don't delay, browse our full range of rugs and home decor options, and discover selections that match your comfort and style today.