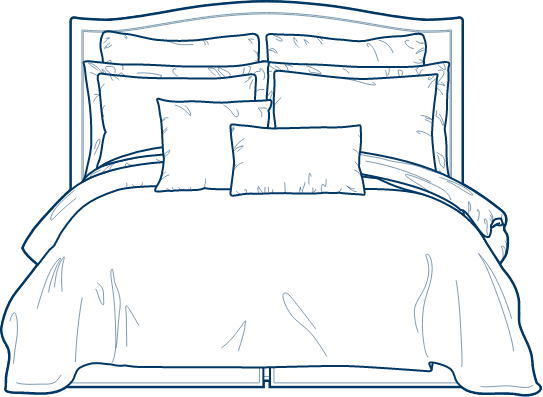 FLOOR-LENGTH
From ultra-chic to extra-cozy, comforters that touch (or spill onto) the floor add an instant designer look to your bedroom. More is more with these luxurious extra-long options.
TIP:

Tuck one corner of your comforter behind a leg to highlight the furniture's graceful design and embellishments.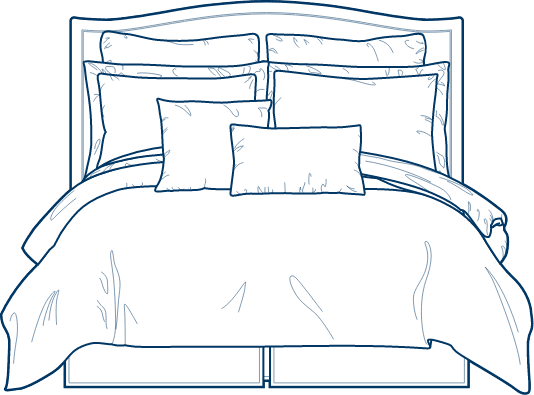 MID-LENGTH
Falling between the midpoint of your mattress and the bottom of the bedframe, these versatile comforters can be tucked in for a tailored appearance or left out for a more casual look.
TIP:

The thickness and filling of a comforter can affect how it lays on your bed. Fluffy filling poofs up and reduces the area covered.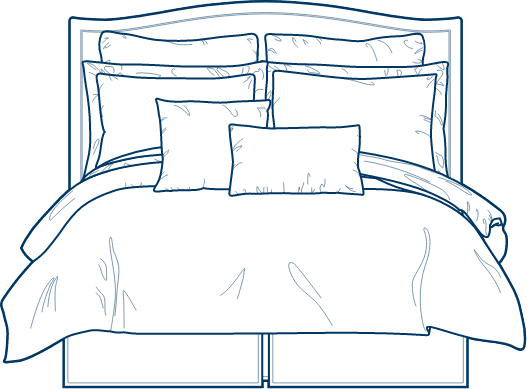 SHORT
Taking up the least space, these comforters stop right where the mattress ends. This length is ideal for a more casual look that puts the focus on clean lines.
TIP:

Short comforters can be dressed up or seasonally refreshed by adding a bed skirt. (And then you can use under-bed space for extra storage!)