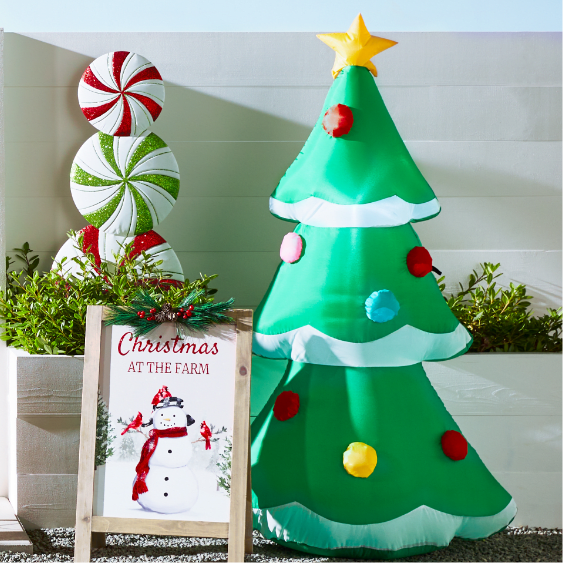 1. INFLATABLES
Bring holiday cheer to the neighborhood with Christmas inflatables. Browse our many options to grace your yard, like Santa Claus, Frosty the Snowman, Christmas trees and gingerbread men. A beautiful outdoor Christmas decoration can bring together any aesthetic and ring in the holiday festivities. You can also check out our selection of oversized Christmas decor and find Santa sleighs, giant ornaments and tall candy canes.
2. PRE-LIT DÉCOR
Looking for more ways to decorate your yard? Create an outdoor winter wonderland with beautiful pre-lit decorations. From Christmas signs to willow trees to gift boxes, you can adorn your home with seasonal decorations to show your holiday cheer. Browse our full selection of pre-lit decor options and create a Christmas light show for your yard.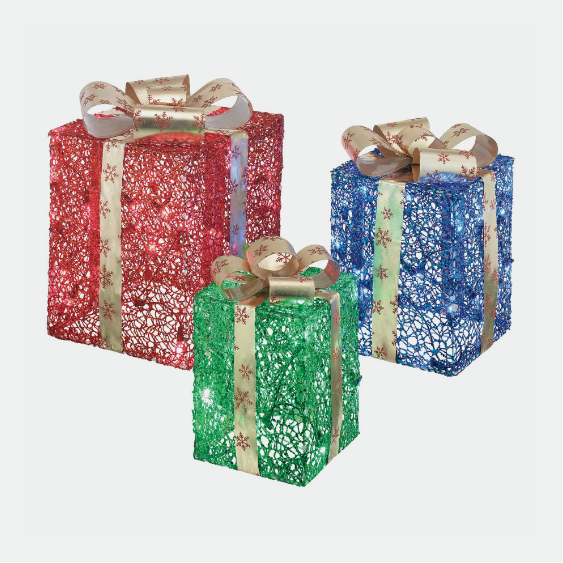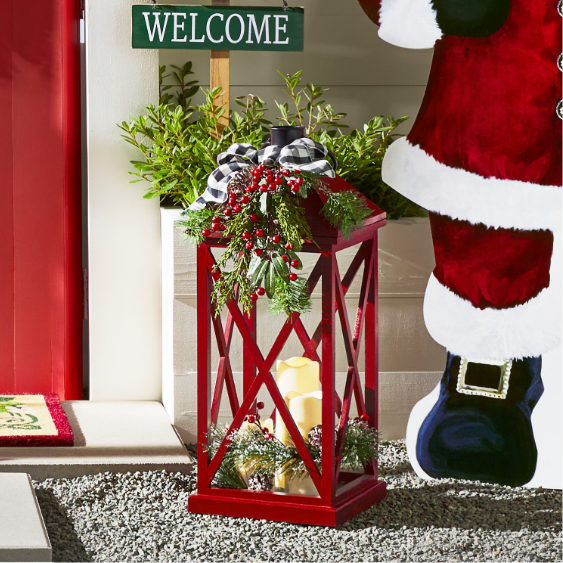 3. PORCH DÉCOR
Find porch decor inspiration for the holidays from At Home. Browse our full collection of outdoor decorations, including Christmas porch signs, lanterns, reindeer and leaners to give your porch area the Christmas overhaul it deserves. Add the perfect decorations to your porch to welcome family, friends and neighbors to your home.
4. YARD STAKES & FLAGS
Make decorating your yard simple this holiday season with Christmas yard stakes and flags from At Home. Browse our full inventory of decor for an outdoor holiday theme that matches your style. From peppermints to reindeer to nutcrackers to Snoopy, we have unlimited yard decor options.