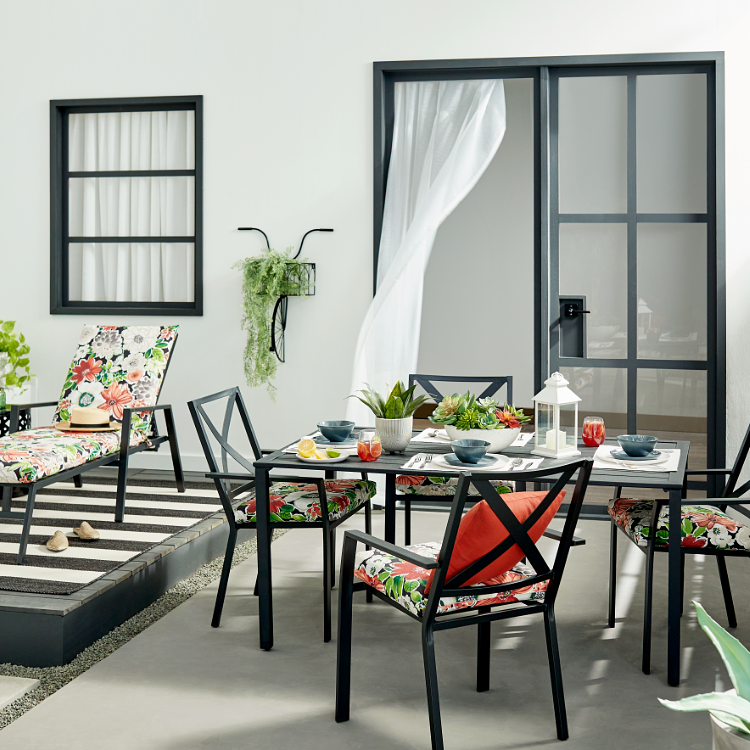 1. MEASURE FIRST
For chair cushions, make sure you get these measurements: back width, back height, seat depth and seat width. For sofas and loveseats, measure all the way across the seat and then divide by seating capacity to determine the width of the individual seat cushions needed.
For chaise cushions, get these measurements: back length, seat width and seat length. Be sure to choose a flange-style chaise cushion if yours has more than one seat break.
---
TIP:

Subtract the seat depth from the back cushion height. It'll help you avoid the dreaded unsupported feeling when you sit.
2. CHOOSE YOUR FIT
Single seat cushions come in square, round, curved and even deep styles. Most patio chairs can accommodate a square cushion, but go with a curved one for seats that have a curved back. Wicker chairs are unique and usually have a gently curved back, so choose one designed specifically for wicker. Hinged seat cushions can be used in chairs that need padding on both the seat and back.
Bench cushions come in regular, gusseted, wicker settee and wicker sofa. These versatile cushions can also be used for sofas and loveseats. (Gusseted bench cushions are wider and thicker than basic bench cushions though, so watch your depth.)
---
TIP:

Like wicker chairs, iron chairs require a specific type of cushion (with a gusset to ensure padding in the right spots), so opt for one of those.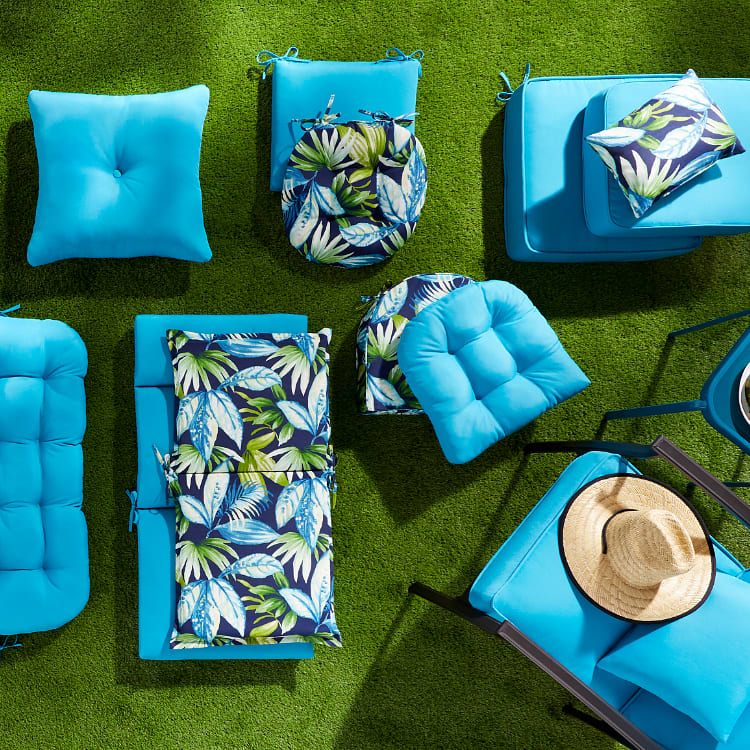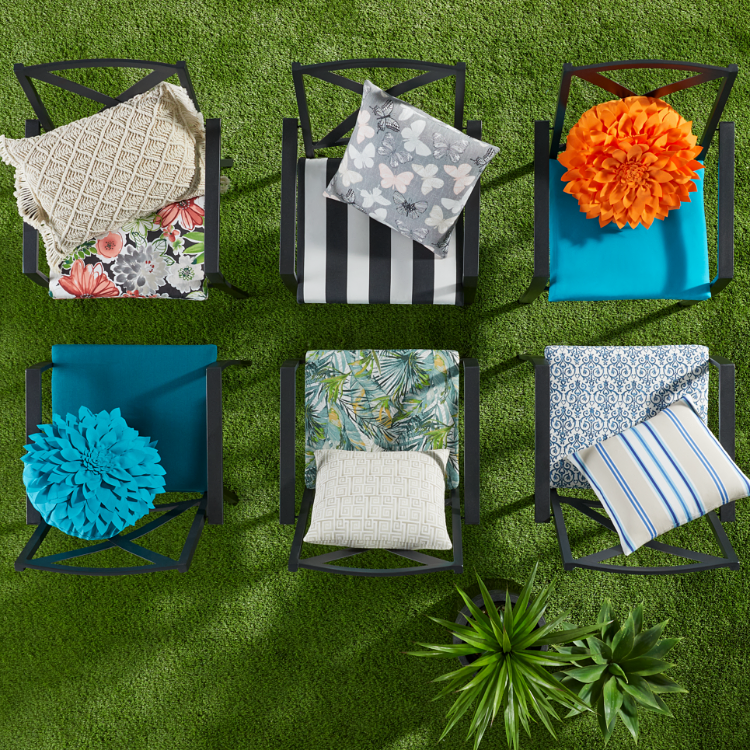 3. LAYER COLORS & PATTERNS
From simple and soothing to bright pops of color and pattern, there's a look for every sunny style. Don't be afraid to mix and match cushion patterns. Pair stripes with bold florals or solids with printed patterns. Just stick to three or four shades to keep things looking designer, not disaster.
Outdoor pillows and cushions can be easily changed seasonally so your space always feels fresh and new. Light, bright colors are perfect for warmer months, while rich, deeper hues welcome the fall and winter.
---
TIP:

Your outdoor pillows will look fresh longer if you take care of them. Put them in a covered area during storms, or better yet, put them in a convenient outdoor storage chest when you're not lounging.