Layering Your Pillows
There's an art to knowing how to arrange pillows on a bed. Our stylist tips make it easy to get the ideal blend of form, function and fabulous.
1. Start with a clean slate.
Remove all existing pillows and throws from your bed. Get your bed and pillows dressed with fresh sheets, pillowcases and shams.
TIP:

If you have soft goods that won't work with your new pillow layout, use them to create comfy, cozy areas on seating throughout the house.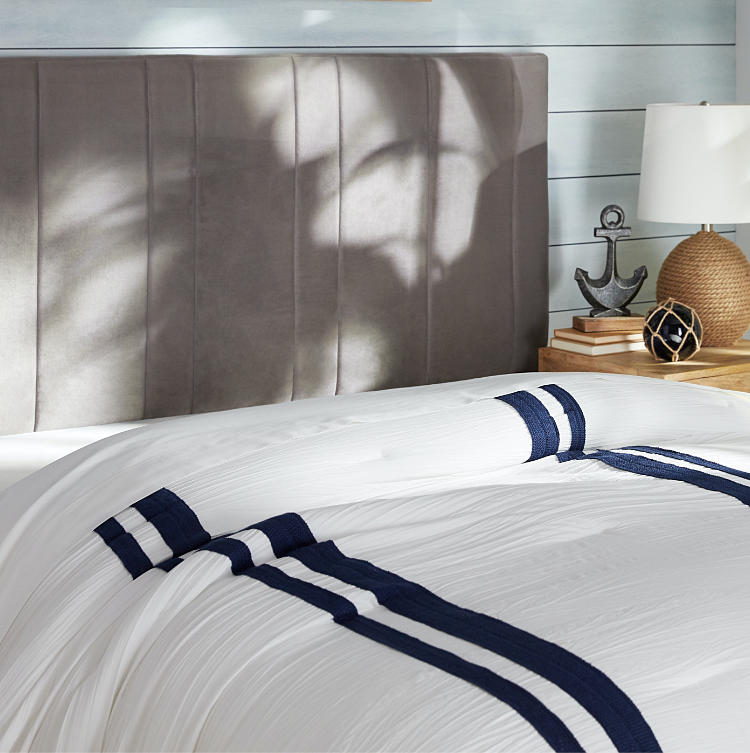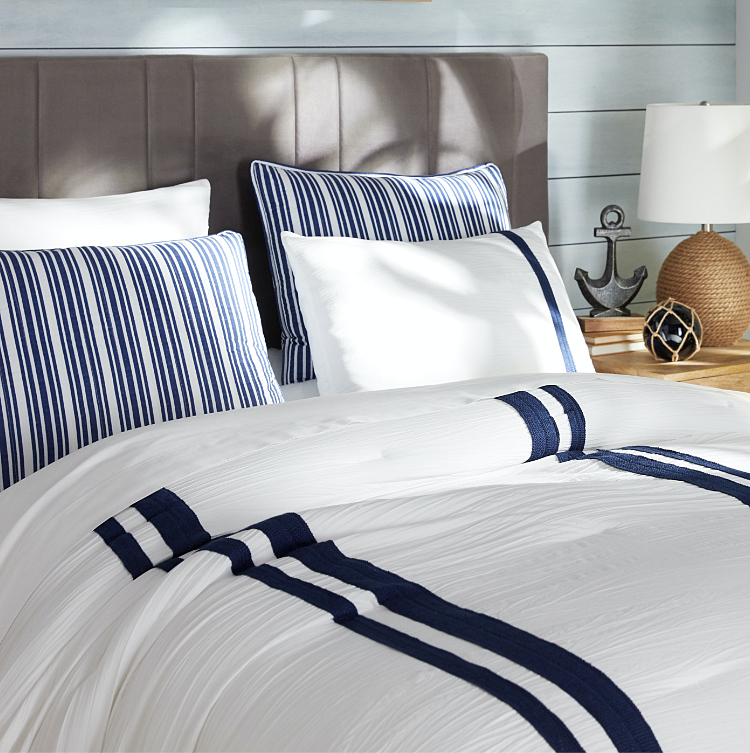 2. Build Your Base.
No matter the number of pillows or pillow arrangement, you'll start by placing all the Euro pillows against the headboard. Add rows of pillows, biggest to smallest.
TIP:

Not all bedding sets have the same number of pillowcases or shams. If you have more pillows than cases, create instant interest by choosing a second bedding set with a complementary pattern.
Shop Bed Pillows
3. Add Your Throw Pillows.
From shape and size to color and texture, the options are endless and the layouts are varied.
TIP:

Looking for a quick seasonal refresh? Change out your throw pillows on the regular and it's easy to shake up your style. Don't be afraid to mix patterns, solids and stripes. Just stick to a similar color palette for a cohesive look.
Shop Decorative Pillows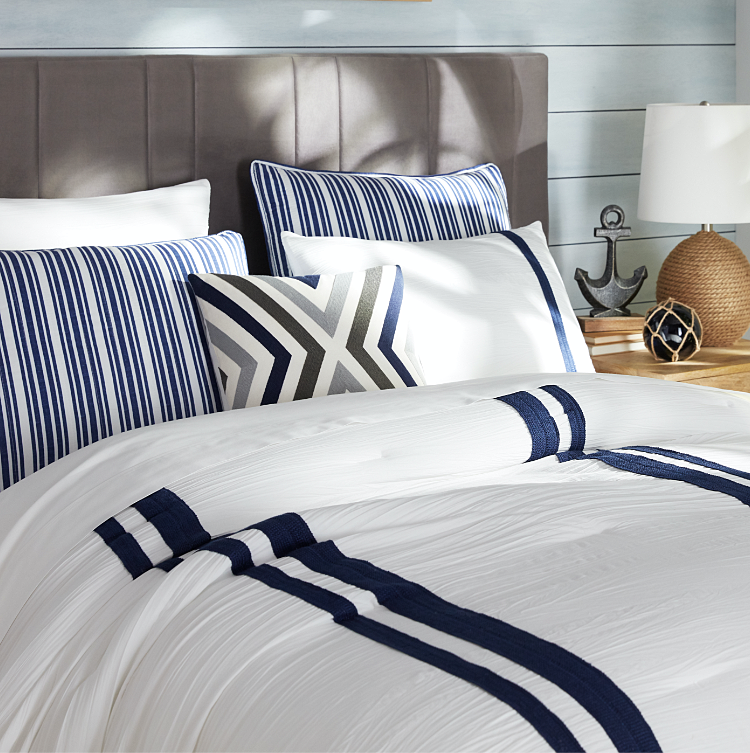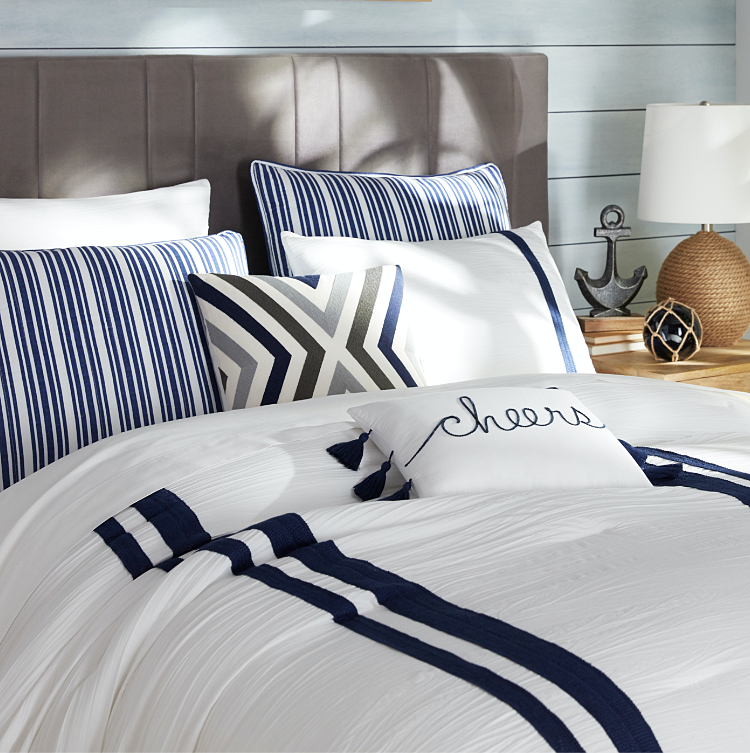 4. Ok... Maybe Just One More
Pick throw pillows with personality. Add instant interest with novelty options that show off your sass.
TIP:

With all these amazing throw pillows, how will you know when to stop?! Well, if you've covered more than 50% of your bed, it's time to start pillowscaping your couch.
Shop Decorative Pillows
Which Pillows Do I Need?
Our guide is your cheat sheet to pillow perfection for every bed.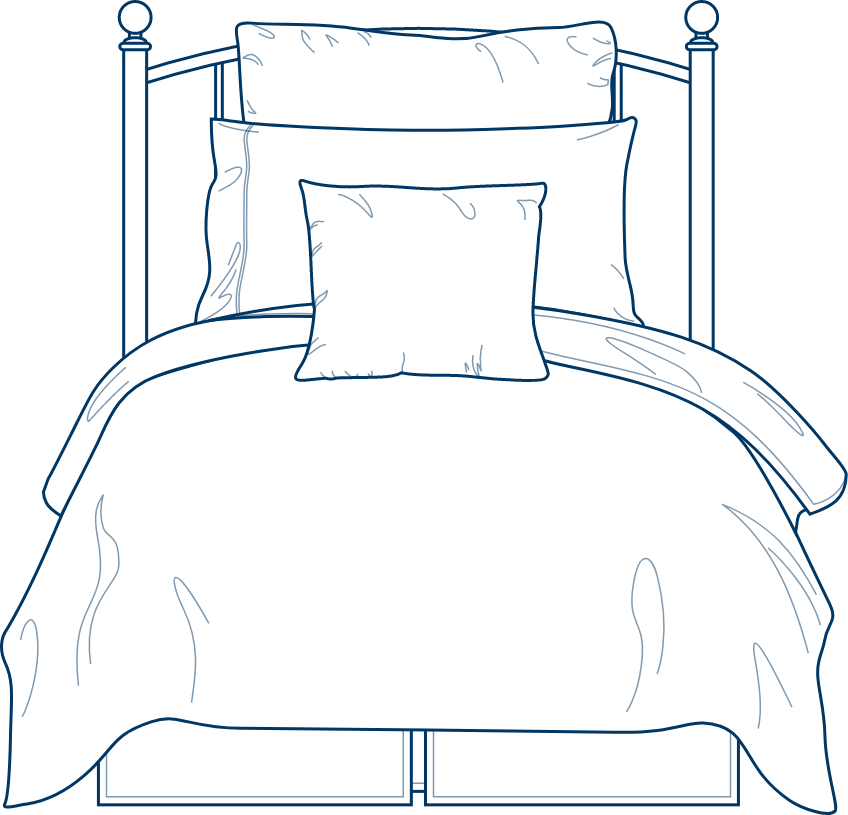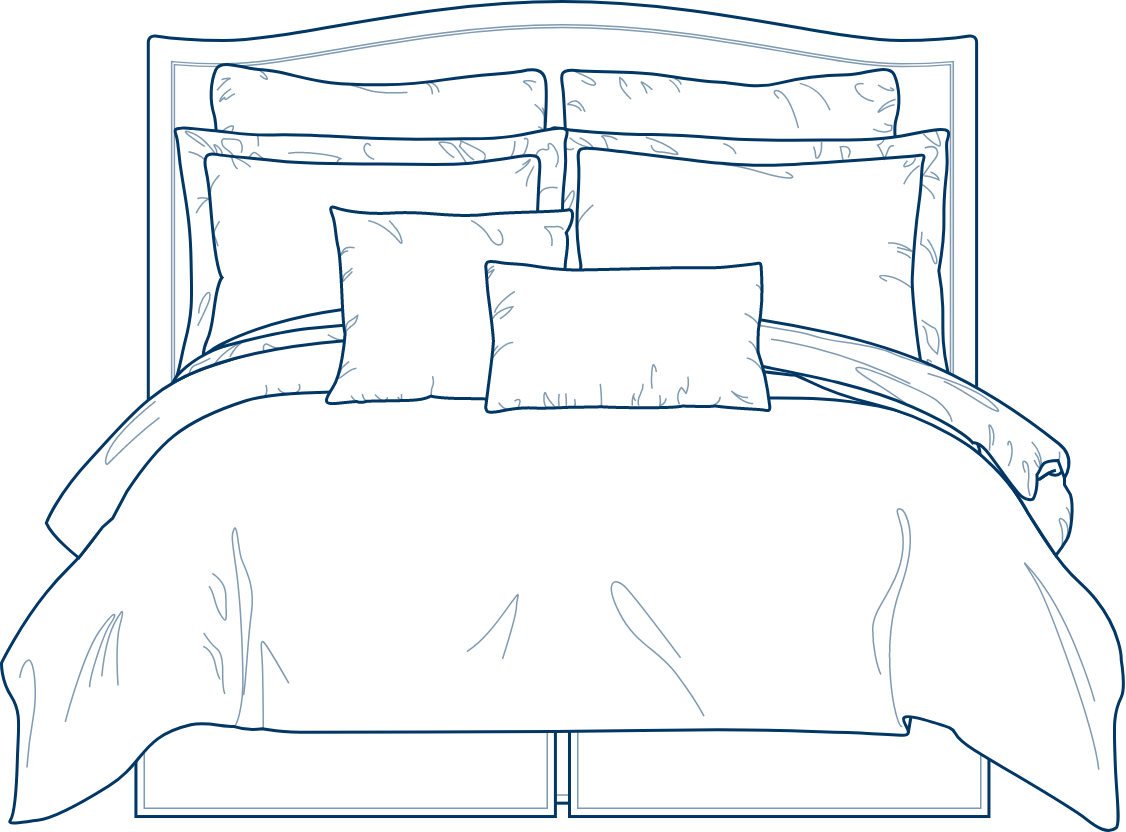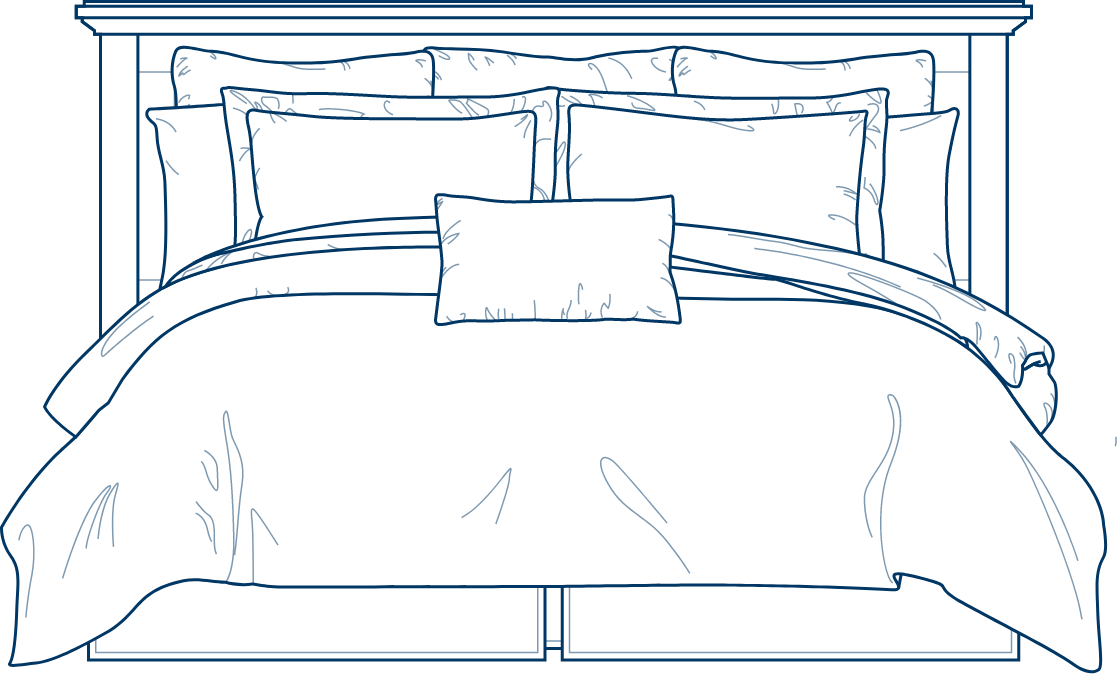 Pillow Layering
Sorry your search did not find any products
Please enter one or more keywords to find products or information
Some Helfpul Hints
Use single words to double-check your spelling. Try searching for a less specific term (e.g. "blue" or "rug") - you can refine your results later
We're unable to locate any merchandise that meets your refinement selections at this time. Please expand your refinement selections or try your refinement for a different category.