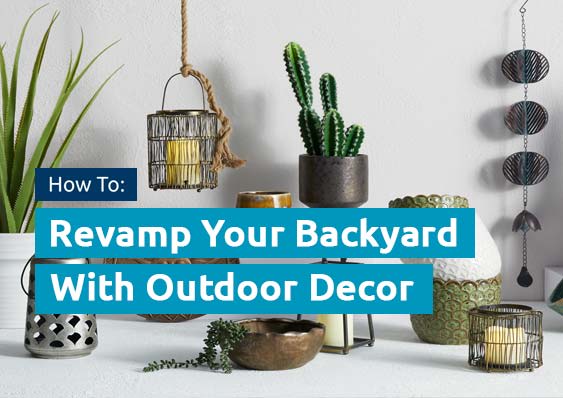 Transform your backyard into the perfect relaxing space with our Outdoor & Garden Decor ideas.
Revamp Your Outdoor & Garden Decor: Ideas and Tips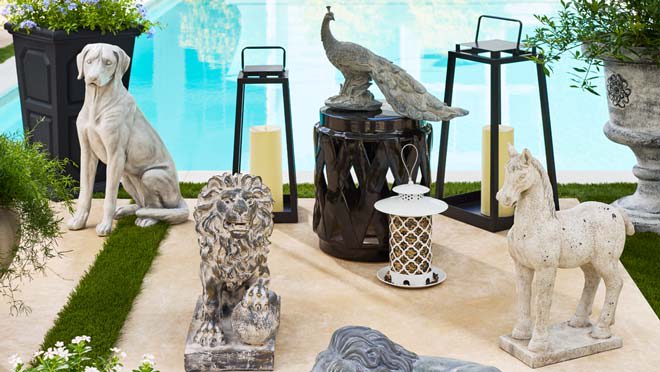 1. Statues & Sculptures
Boost your backyard with statues & sculptures for the perfect outdoor experience. Discover the best outdoor adornments from lion and snail statues to gnome and sunflower sculptures. Create the ideal outdoor & garden space with the right sculptures & statues for any size, color and design. Shop At Home today and find the best outdoor decor options that work for you and your budget.
2. Give Your Lawn Some Added Character
Add unique adornments to your outdoor space that will last a lifetime. Yard Stakes & Flags are great additions to yard or garden and add enhanced character and fun. Choose from options like easter stakes, American flags and colorful whirligigs. Whether it is a holiday, social gathering or lounging, At Home offers hundreds of styles perfect for you and your home.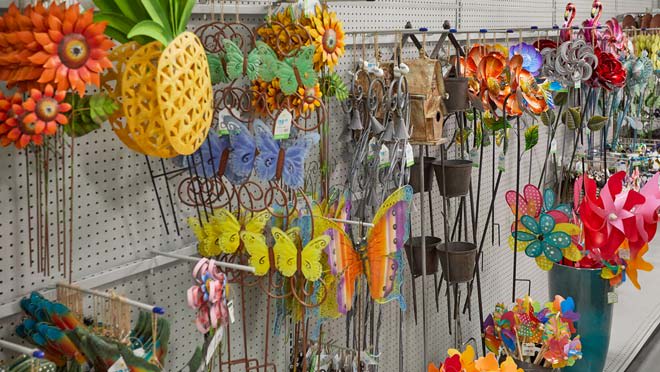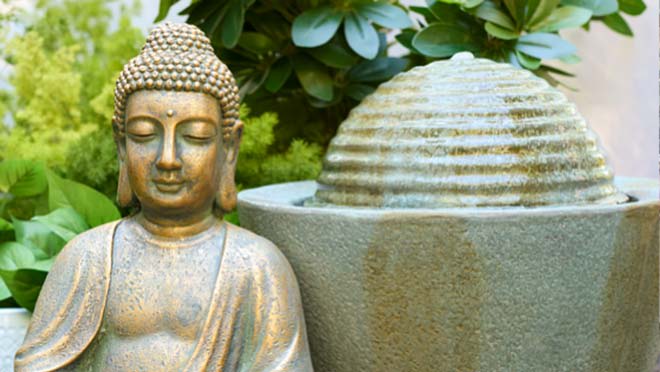 3. Calming Fountains & Birdbaths
Introduce a calming aesthetic to your backyard area with an outdoor fountain or birdbath. Choose from an abundance of beautifully crafted fountains & birthbaths to match your style whether it is a ceramic, stone or glass. Create an amazing oasis for social gatherings that instill a natural element. Perfect for every season and help to maintain that pleasant atmosphere 24/7, 365. Shop At Home today for our full selection of outdoor fountains & birdbaths and transform your space into a tranquil backyard.
4. Soundscape Your Yard with Wind Chimes, and Soothe Your Mood
Enjoy the soothing sounds and whimsical music of beautiful wind chimes. Expertly crafted with the best metal and wood to produce calming harmonies straight. Coming in an assortment of different colors and designs, our wind chimes allow you to match your current style and outdoor theme. Vist us online or at your nearest store and let At Home beautify your outdoor areas with our amazing decor selections.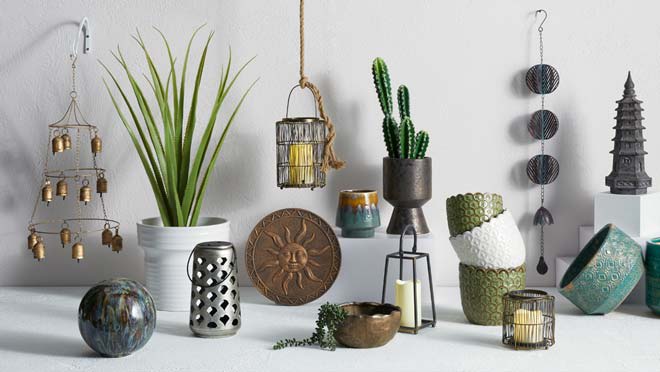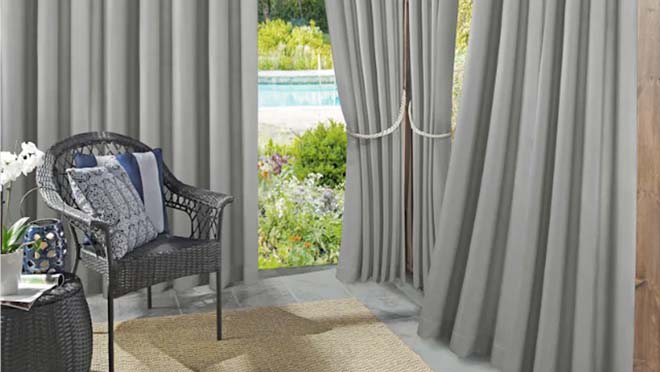 5. Bask in the Shade of Outdoor Curtains
Make your backyard area feel private while you also enjoy the outdoors. Our outdoor curtains allow for you to extend your entertaining space to the outside and still enjoy the shade. Treat your windows or backyard area with the best materials, designs and colors to make the most of your outdoor area. Shop At Home today to find your outdoor curtains and create that perfect area that matches your style and budget.
6. Boost your Outdoor Entertaining
Thrill your guests with your entertaining skills and make the most of those beautiful days and relaxing nights. Having the right supplies for your outdoor entertainment is essential to every social gathering or lounging event. The entertaining can't start without having the perfect grill accessories for your outdoor cooking and the best dinnerware and drinkware for your guests. As well as implementing great outdoor lighting to set the mood. Then bring the aesthetic together with a nice Citronella candle to maximize your ambiance. And for those will aquatic access, make sure to browse our selection of pool accessories & games to keep the good times rolling. Shop our full selection of entertainment options and create your perfect outdoor gathering.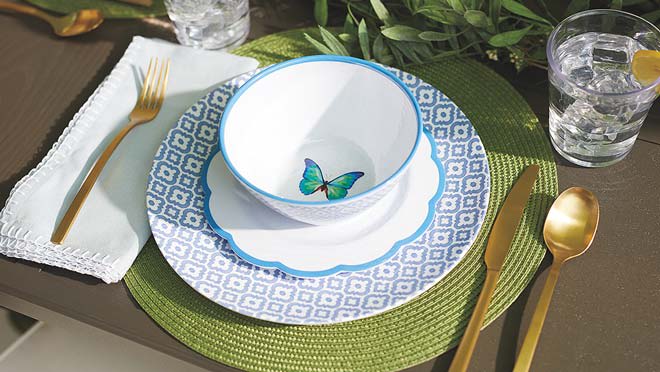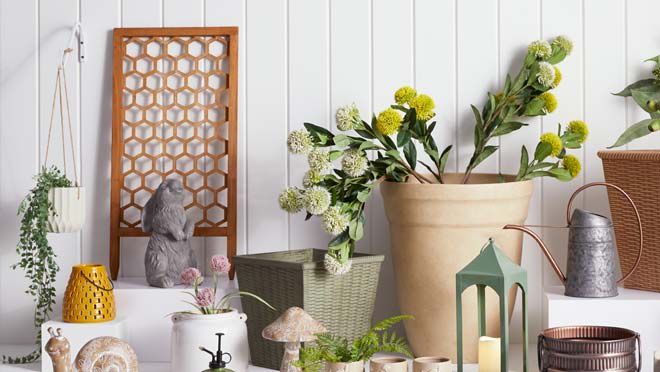 7. Enhance your Green Thumb with Garden Trellises
Spruce up your garden with the addition of a great trellis that meets both design and style needs. A trellis will keep your garden protected from insects and the elements and create more space for you to plant. Trellises aren't just for function but can be for style as well. Choose from a variety of metal or wood materials and unique designs to style your garden as you wish. Browse At Home's full selection of garden trellises and show off that green thumb.
---

Revamping your outdoor & garden areas has never been easier. From outdoor fountains and curtains to entertainment and garden accessories, the decor possibilities are never-ending. Discover the perfect decor selections that will work for you and boost your style from indoors to outdoors. And make sure to browse our patio furniture and outdoor collections for more inspiration on transforming your outdoor space into the talk of the neighborhood.