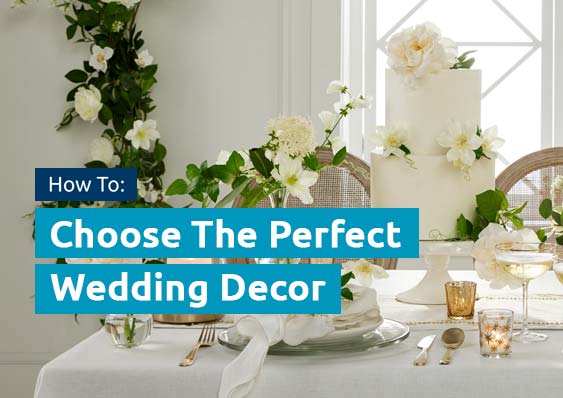 Take your wedding day to the next level, by choosing wedding decor that truly suits your vision for your special day, while still sticking to your budget.
The Essential Guide to Perfect Wedding Decor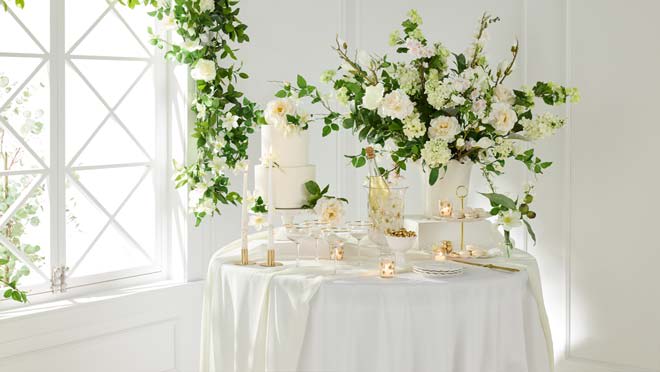 1. Wedding Decor Checklist
If you're in the process of wedding planning, decorating can be a long and tedious process.
We've put together wedding decor checklists and tips to help decorate your wedding to your
liking and make planning your wedding as special as your wedding day.
Here's a quick decorations checklist to help make sure you're not missing anything on your
wedding day:
● Accents
● Aisle markers
● Aisle runners
● Altar arrangements
● Candles
● Dance floor
● Drapings
● Florals
● Flower basket
● Gift table
● Guest activities
● Guest book/table
● Hanging decorations
● Lighting
● Order of events display
● Seating arrangements for your guests
● Table Centerpieces
● Table for Newlyweds
● Table labels or numbers for guests
● Wedding Favors
● Wedding signs
2. Ceremony Decor
Your wedding ceremony is the first glimpse into how the rest of your special day will go and the
beginning of spending the rest of your life with the love of your life. Start your special day with
decor that perfectly fits your theme, while leaving room for further unraveling and jaw-dropping
decor for the reception.

For the ceremony, the focus is going to be on the two love birds, thus we recommend sticking to
more simple decor. If you are decorating for an outdoor wedding, you may want to consider
using outdoor wedding decorations that are better suited for the outdoors or unexpected
conditions. If your ceremony is indoors, consider how your decor can seamlessly blend with the
interior decor and design of the venue, whether it's in a small warehouse, a stylish barn, or a
church.

Ceremony Checklist:
● Wedding Lights
● Candles
● Accents
● Floral Decor (rose petals, aisle markers, garlands, floral arrangements)
● Wedding Aisle Decor
● Signage
● Flower basket
● Ring pillow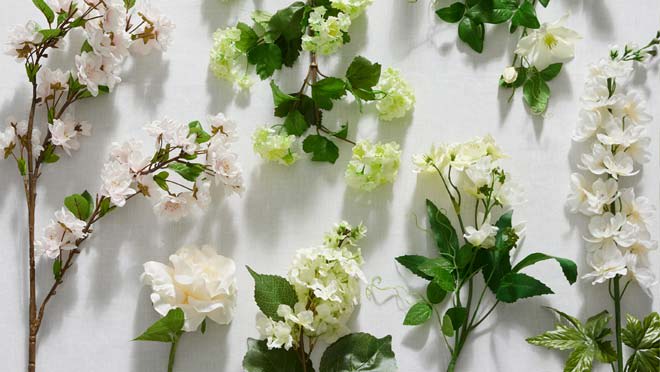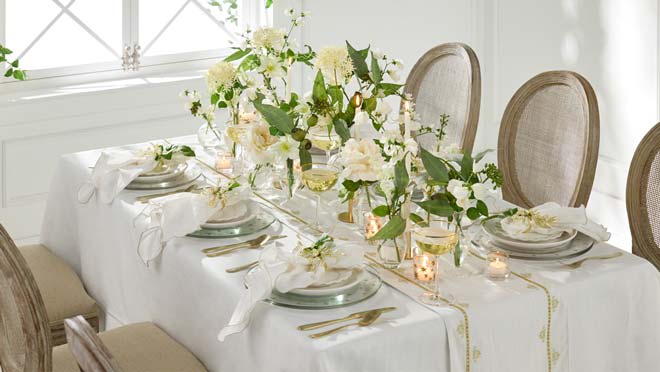 3. Reception Decor
Piece your special day and your wedding theme together with the perfect reception decor. Since
your reception is the space where your guests will spend the most time, plan to spend more of
your budget here.

Aside from table decor, think of how you want to decorate the space depending on your overall
theme, the number of guests, and venue size. Generally, you will want to focus on larger decor,
such as lighting, signage, and drapings.

Reception Checklist:
● Wedding lights
● Signage for entrance
● Accents
● Tables
● Activities (photo booth, guest books, bar, dance floor)
● Signage for table activities or food
● Cake/Dessert
● Menus
● DJ/Live band
4. Table Decor
Success lies in the detail. Table decor is your opportunity to truly personalize your wedding
decor for the guests. You have the opportunity to let your creativity expand when choosing your
centerpieces, silverware and plates, tablecloths, and accents!

As you choose your table decor, there are many things to consider. If you are choosing floral
centerpieces, make sure that you are accounting for vase and flower heights and placement.
Ask yourself, what could be the perfect place to put these, leaving ease when guests want to
talk to others at the table? Your tablecloths and runners are the canvas for your table decor,
consider keeping these pieces simple so the centerpieces and other decor can be the
focal points.

Table Decor Checklist:
● Floral decorations
● Candles and candle holders
● Accents
● Table linens
● Centerpiece
● Chairs
● Silverware
● Decorative Trays
● Place Cards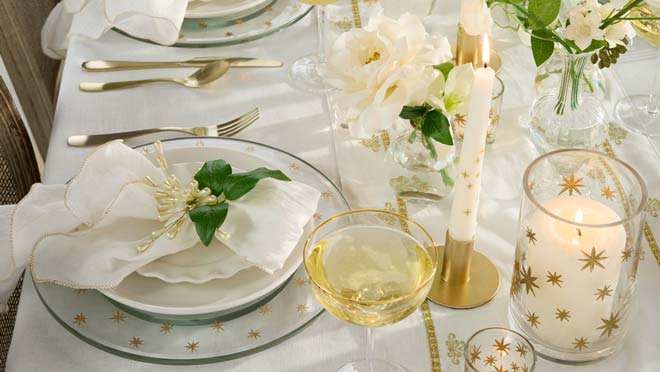 ---

Designing and planning your wedding is a memorable and exciting process! Allow us to be a part of your special day with our assortment of wedding decor products that will help bring your wedding theme and decor vision to life. From wedding string lights to chalkboards to glass vases for your decor, we've got you covered.
As you're planning all the details for your wedding, there is no better time to start adding items to your gift registry via At Home's Wish List. Furnish your newlywed life with our assortment of home furniture and decor products like accent furniture and rugs to dinnerware sets, wall decor and bedding.