We're busting inflation & passing savings on to you

Dear At Home Customer,
Thank you for letting us help make your house or apartment, your home. We love helping you in this effort; it's our passion and life's work.
I am excited to let you know we're making it even more affordable to continue to refresh your place – both inside and out. Starting today, we are permanently dropping prices on thousands of items in our stores and online, and we want you to be the first to know. As you shop our stores and athome.com, look for the red "Price Drop" signs to see these new, even lower prices.
These price drops are possible due to the tireless efforts of our teams to find cost savings throughout our supply chain. Last year we had extraordinary cost increases in our supply chain, which led us to raise prices – something we were reluctant to do. We committed to ourselves that we would drop prices as soon as we could. We can now, and we just have. At Home is pleased to stand behind our commitment to offering the largest assortment of home and holiday décor at the lowest prices in America.
Thank you for being a loyal At Home customer. I hope to see you in the store soon!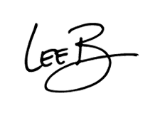 Lewis L. (Lee) Bird III
At Home, CEO