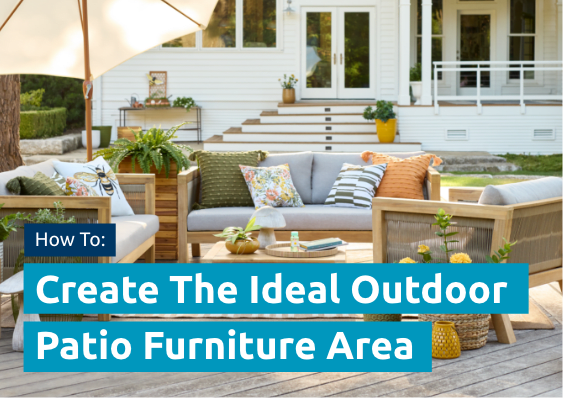 Discover the best furniture options that fit all of your outdoor needs.
Our handy guide makes it easy to find the perfect furniture for your outdoor and patio areas.
Outdoor Patio Furniture Buying Guide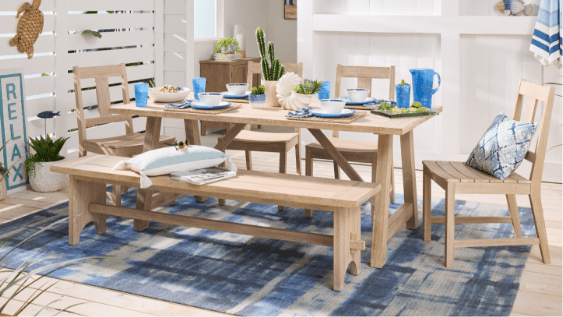 1. Outdoor Dining & Seating
Start creating the perfect outdoor experience by exploring table and seating options. When furnishing the patio or deck, choosing the right table is the first step. For those with more space, an dining table is a go-to. But if trying to save on space, glass top bistro and wicker outdoor tables are great options. With the table found, selecting the seating is the next task. When trying to maximize comfort and looks, you can never go wrong with sling seating or wicker chairs. If, after selecting the right table and chairs, you still feel something is missing from the ambience, add an accent or coffee table to fully complete the look for your perfect patio area.
2. Outdoor Cushions & Pillows
Now that the table and seating have been selected, the next step is to decide which cushions fit your patio. We all want to be cozy while we lounge, so you can't go wrong with chaise or hinged cushions to bring style and comfort to the outdoors. Or if you desire even more comfort, check out our deep seated cushions designed to accentuate any relaxing environment. Don't forget to include an outdoor pillow to match your aesthetic and tie the decor together.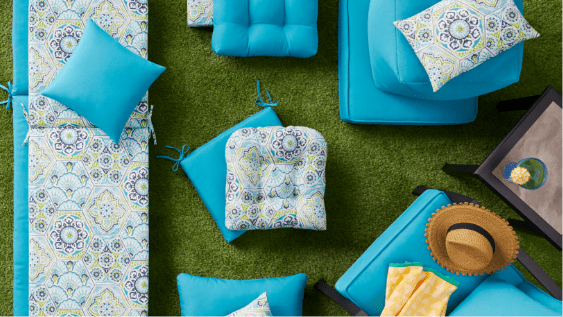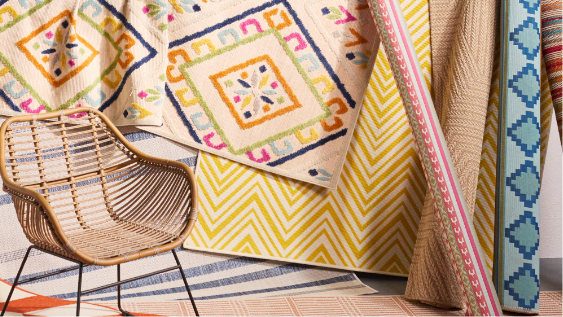 3. Outdoor Rugs
Showcase your patio adornments with the addition of a decorative outdoor rug. Bring your outdoor area to another level with a welcome mat as your guests step onto the patio as well as a woven outdoor area rug beneath your dining table and chairs. These additions will further increase the style and chic your outdoor patio exudes.
4. Outdoor Decor
Having furnished your outdoor patio area, there's one last decision: finding outdoor decor perfect for your needs. Yard stakes & flags are small enhancements that bring out the true beauty of your outdoor area. Another must-have decor piece is a sculpture or statue to place on or around your patio. For a dynamic accent, wind chimes create calm and soothing sounds during breezy days and perfectly tie together your tranquil environment.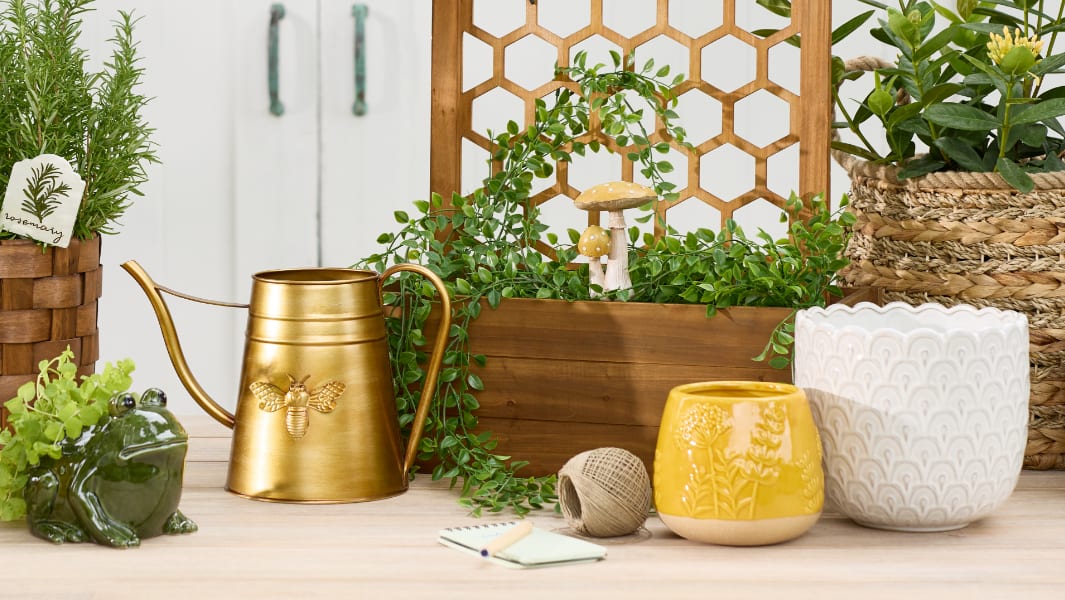 ---

Selecting your perfect outdoor patio furniture can be tough, but choosing from our huge assortment takes the hassle out of shopping and lets you experience the best. Find even more great patio options with our exclusive outdoor collections from premier designers including Tracey Boyd, Soho and Ty Pennington. At Home has everything you need to create the perfect outdoor patio experience.