FAUX FLOWER ARRANGING WITH WILLOW
"You can create these amazing showstopping pieces very easily."
Launch The Video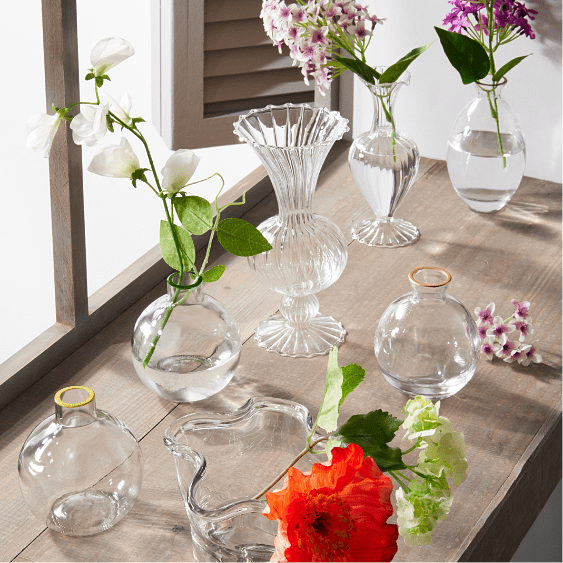 1. CHOOSE A VASE
Simple enough, right? Right. However, when creating your ideal faux floral arrangement, you must choose a vase at least half the size of the blooms. This will create enough room so the heads of the flowers will not rest on the vase, allowing the details of the arrangement to be showcased from every angle.
---
TIP:

Have a variety of vase heights & shapes in your collection to fit any style bouquet.
2. CHOOSE YOUR BLOOMS & BOTANICALS
Now that you've got the vase, it's time to pick your blooms & botanicals. When choosing your florals, it helps to pick seasonal blooms to create a more lifelike arrangement. Include various shapes, sizes & textures for a more realistic look. Look to foliage and branches that complement the artistry of the faux flowers, adding in whatever feels the most natural.
---
TIP:

To clean, dust your faux flowers with a hair dryer set on the lowest cool setting.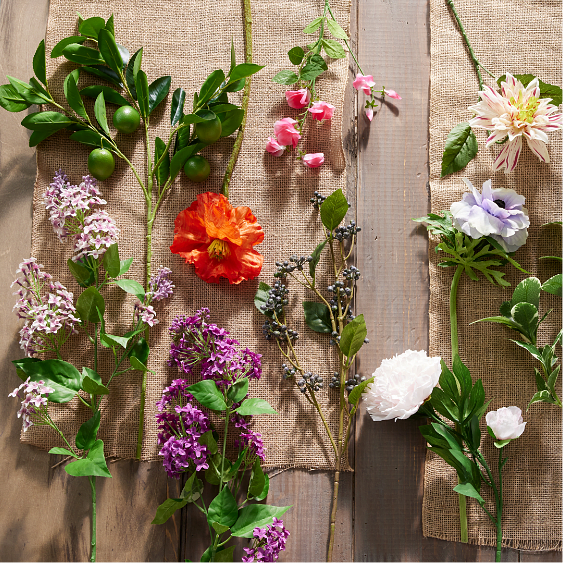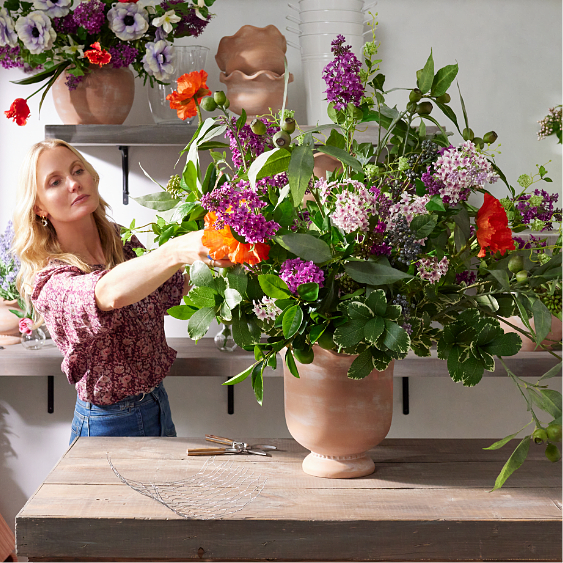 3. CREATE THE ARRANGEMENT
Your floral design is ready to be styled. Feed the blooms & botanicals into the vase in a crisscross grid pattern. This will provide support by steadying the stems and allow you to add additional pieces without disrupting your freely styled arrangement.
---
TIP:

Each stem is malleable, so styling your bouquet is easy!
4. TEASE & TRIM
Once you have the blooms & botanicals placed in the vase, gently tease the bouquet with your fingertips to invite a bit of airiness. Trim stems & branches to create varying heights throughout the arrangement. This shapes the overall look and adds to the lifelike aesthetic.
---
TIP:

Add water for a convincingly realistic look.