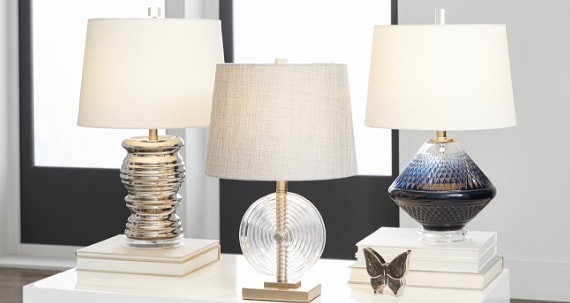 I'm all about encouraging people to be their best selves, and so much of that is getting enough rest and relaxation. My bedroom collection has luxurious comfort that doesn't cost a fortune, so everyone can wake up refreshed and rejuvenated.
Shop Bedding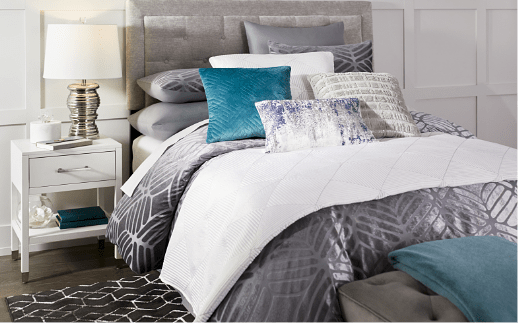 "THE BEST VERSION OF YOUR HOME LEADS TO THE
BEST VERSION OF YOURSELF."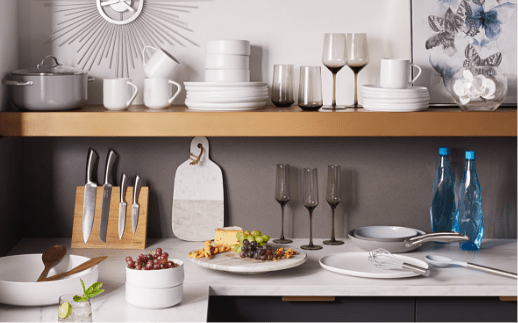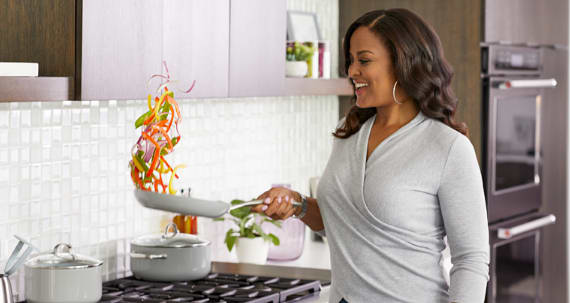 Preparing healthy meals and sitting down to a beautiful table are some of my favorite moments. My kitchen and dining pieces are perfect for everyday or dressed up for celebrating. They look like a million bucks, without costing a million bucks.
Shop Kitchen & Dining

"We should all have the opportunity to walk into a home that's beautifully designed at any budget. My new collection is impeccably coordinated, refined yet comfortable, feminine and bold. Now everyone can create an elevated look with incredible prices."
Laila Ali does more than just décor.

World-class athlete, health & wellness advocate, TV host, home chef, founder of the Laila Ali Lifestyle brand and mother of two. Laila defies expectations and embodies today's definition of the "everywoman."

Since her time in the ring, Laila has continued to apply a champion mindset to everything she does. She has dedicated her life to empowering others to become the best version of themselves.

Laila's latest venture, her line of impeccably coordinated décor for At Home, was curated to help you create a modern and refined, yet still inviting and comfortable refuge within your own home.

Create your own sanctuary and start living the Laila Ali Lifestyle. Shop the modern, chic, boldly feminine collection today.