TRACEY BOYD'S FURNITURE

COLLECTION
FROM TRACEY'S TABLE

This new and exclusive collection features elements inspired by travels to some of Tracey's favorite spots around the world. Artisanal details, thoughtful craftsmanship and whimsical finds work together to create a collected and worldly look that works well in any space.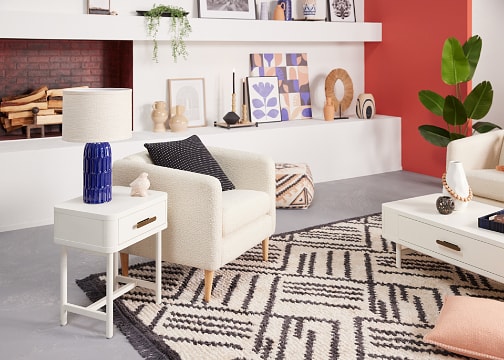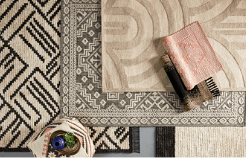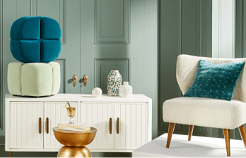 BEHIND THE COLLECTION WITH
"A lot of my inspiration comes from traveling, collecting ideas from different countries."
Award-winning London-based fashion designer, illustrator & innovator, Tracey Boyd curates beauty for all aspects of life.

Early on, Tracey's work in the fashion world earned her a New Generation Designer of the Year Award at the British Fashion Awards and a loyal following of global buyers. Her unique designs were featured in countless publications & 13 fashion shows.

Tracey's desire to focus more on process & longevity influenced her decision to enter into the world of textiles, homewares & furniture. Since then, she's found success designing furniture & curating collections for several top retailers' home lines.

Today, Tracey infuses her famous fashion aesthetic & eye for the exquisite into her elevated designs for At Home inspired by art, travel & adventure.