TY PENNINGTON'S FURNITURE COLLECTION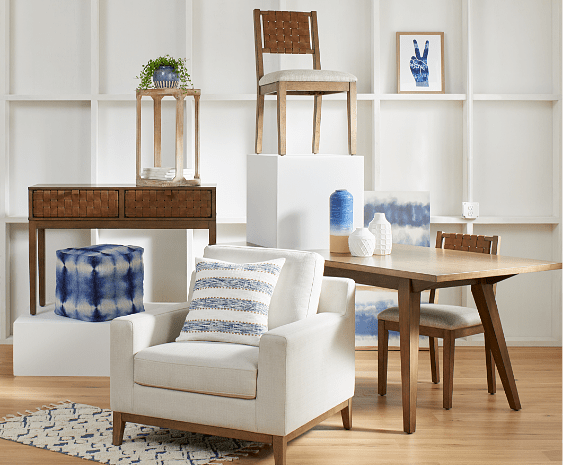 Shop Now
"I love to play with design, and there's something about the simplicity of using natural elements."
BEHIND THE COLLECTION WITH

"Everything about this collection is everything I love about design: handcrafted quality with easy style."
As an Emmy Award-winning TV host, carpenter and designer, Ty Pennington built a career out of his passion for making a house feel like a home. And after watching him redesign room after room for hundreds of reno-happy residents over the years, it's finally your turn.

Now, anyone can tap into Ty's experience and eye with an exclusive line of to-die-for home décor ideas designed by Ty himself. And you'll only find it here, At Home.

Cozy to the core and easy on the eyes, Ty's down-to-earth designs feel more timeless than trendy, showcasing his love for natural materials and careful craftsmanship. Each piece ends up feeling like a one-of-a-kind find, while his unique feel for what's real lends the collection a visual consistency that's ready-made to mix & match.

With Ty on your design team, creating a look you love is refreshingly simple.