Grace Mitchell's FUrniture Collection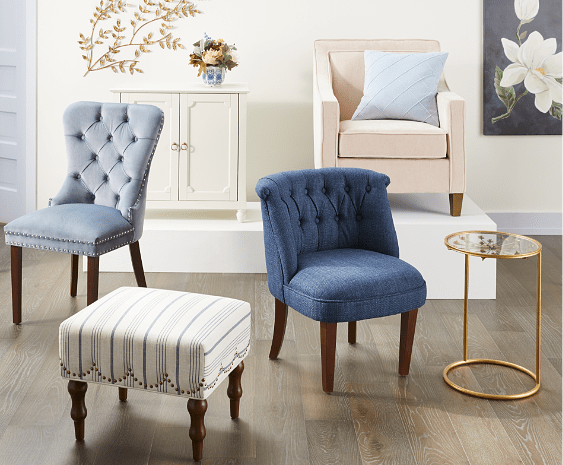 Shop Now
GRACE YOUR SPACE

Like Grace's own home, this new and exclusive collection features light woods, classic patterns and botanical accents. With cool blues, crisp whites and warm golds, this fresh fall color palette is perfect for layering into any look.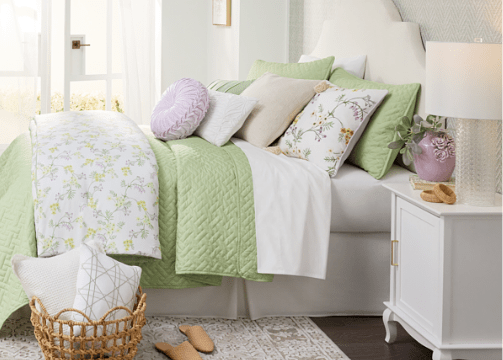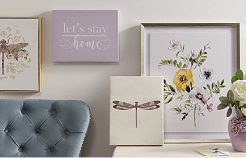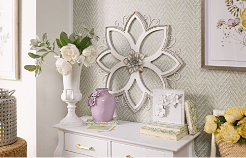 BEHIND THE COLLECTION WITH

"Everything about this collection is everything I love about design: handcrafted quality with easy style."
As an interior designer and mom of four, Grace Mitchell finds inspiration in the everyday. From pancake mornings to messy memories in the kids' craft room, she designed her home to tell her family's story.

Grace passionately believes that everyone should be able to make their house feel like a home without breaking the bank, and thus a wonderful collaboration with At Home began.

Not following the conventional rules of design, Grace's curated collection is full of traditional touches that exude her playful personality. The traditional aesthetic of her designs takes on a fresh palette with mixed materials and timeless hues for a clean, classic look. The realization that there is not a one-size-fits-all when it comes to design played a role in creating this collection, as each piece is thoughtfully designed to illustrate the uniqueness and capture the spirit of the homeowner. According to Grace, there are no wrong answers when decorating!

Are you ready to tell your family's story?